It's no secret that 2020 has been a year we'd all like to put behind us as soon as possible. So, with the new year right around the corner, it can be nice to look back and laugh knowing we made it through. Here are ten 2020-related jokes to put a smile on your face this holiday season.
***
The World Health Organization announced that dogs cannot contract COVID-19. Dogs previously held in quarantine can now be released. To be clear, WHO let the dogs out.


If 2020 was a drink, what would it be? Colonoscopy Prep.


This morning I saw a neighbor talking to her cat. It was obvious she thought her cat understood her. I came into my house, told my dog–we laughed a lot.


Finland just closed its borders. You know what that means. No one will be crossing the finish line.


The grocery stores in France look like tornadoes hit them. All that's left is de brie.


If there's a baby boom nine months from now, what will happen in 2033? There will be a whole bunch of quaranteens.


I never thought the comment "I wouldn't touch them with a six-foot pole" would become a national policy, but here we are!


Nothing like relaxing on the couch after a long day of being tense on the couch.


What do you call panic-buying of sausage and cheese in Germany? The wurst-kase scenario.


You know, 2020 is a strange leap year. It has 29 days in February, 300 days in March, and 5 years in April.

And a little bonus!!!!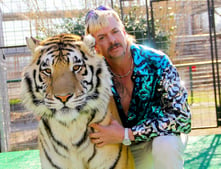 The Tiger King isn't fiction!