Do NOT be afraid! Social media CAN be your friend.
Social media has become a significant tool for many companies to connect and recruit potential employees during these uncertain times. In fact, recruiting via social media is growing with roughly 84% of companies employing it currently and 9% planning to use in the future. However, many recruiters and marketers falsely believe that merely posting "organic" posts several times a week is sufficient when in fact, that is merely the basics of a strategic social media recruitment marketing plan.
With face-to-face interactions severely limited, a strong online presence is necessary to locate new talent, interact, engage and provide informative, useful content to help them along their jobseeker journey. While social media has been around for a long time, many companies and their recruiters have been slow to enter this extensive recruitment marketing environment or worse, they are afraid to do so. The smart companies are working to implement strategic, proactive strategies to make their company standout and shine to potential employees! Here are a few tips:

1) ESTABLISH A STRONG ONLINE PRESENCE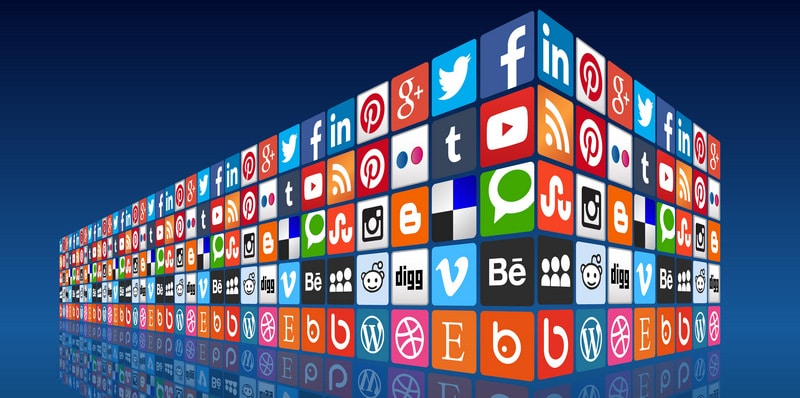 When cementing your company's space in the digital world, remember to think broadly about how you want to connect with followers and talent! A presence on multiple different recruiting and social sites gives your company more exposure, but also creates multiple platforms for potential applicants to reach out and learn about your company.
Tried and true sites such as LinkedIn and Facebook have been a staple of online recruiting and job board sites for some time, so make sure to get involved. With millions of users daily, there is a reason these sites are so popular. In 2020, Facebook had 223 million U.S. users and Linkedin has 171 million users.
More social sites are now getting involved in the job search process as well! Applications like Instagram (owned by Facebook), TikTok, and Twitter each boast a huge population of hiring companies. More and more Gen Z and Millennial talent are entering the work force and they make up the bulk of these sites' users. According to Forbes, almost three quarters of Millennials found their last position online! It is time you learn the ropes and make some new content!
Remember, variety and activity are your two best tools for creating a strong social media presence. Make sure to post fresh, original content and remind people who you are! You can't expect the best talent to always come to you without showing them why you're worth it.
2) STRATEGIES & TIPS
Be personal! Unique content such as employee spotlights and live Q&A boards can help potential employees better understand your company culture and values. Placing a face to the name can make your company seem more personable and approachable, as well as shedding light on your work environment.
Nothing is less engaging than PDF files and long-winded info pages. Create some video content! It is always much easier to grab interest and connect to an audience with tangible, interactive material. Of course, the length will depend on which platform you choose, so make sure to optimize accordingly. Just remember to grab interest in the time that you have!
Create a unique hashtag and participate in trends! Hashtags are a great way to get more traffic on your profiles and trending material always garners views. Don't be afraid to step out of your comfort zone and be a little silly!
Reply! Reply! Reply! Many of these sites allow one-on-one communication between potential talent and recruiters. Make sure to regularly check DMs and actively engage with your audience to relay information and maintain interest.
Set goals as to what you want to achieve with your social media recruiting. While likes, follows and retweets show audience engagement, you'll want to make sure that your investment into digital recruitment is yielding return. Make sure to follow which sites are most successful and track metrics regarding timeframes, applicants and cost of content. Getting involved in social media can be an enjoyable and unique way to recruit, but it is important to maintain focus on your objective: finding high-quality talent quickly and at low costs.
At Harger Howe Advertising, we are experts at using social media for recruitment, building social communities for our clients, tracking metrics and leveraging the power of these social audiences. If you'd like to know more, please reach out as we'd be happy to have a conversation with you about your unique challenges and opportunities.