2020 was a tough year. Companies of every shape and size were forced to make some very challenging decisions and just about any sense of normalcy seems a distant memory. Even now, workers are uncertain about their futures and the work-from-home environment is not a fix-all solution. In fact, in many situations, it can cause significant stress and anxiety. All of this can be overwhelming and cause employees to feel underappreciate and isolated.
As business leaders, one significant challenge is to adapt and continue to focus on the cultivation and promotion of your company culture in light of the pandemic and a decentralized workforce. Employees are the life blood of your business and if you want them to stay engaged, it is important to remind them of their value and who you are as a company. In keeping with this mindset, here are a couple of strategies to help maintain a positive company culture:
Reward Employees Who Exude Your Values
Employees who have shown dedication and perseverance throughout such tumultuous times deserve recognition for their great work. It reflects well on your company to recognize these individuals and provide a tangible reward for strong performances. A "reward" does not have to be significant, but it does have to have some meaning and personalization. Not only will this boost morale in this socially distant world, but it also incentivizes other employees to put their best foot forward despite the circumstances.
Additionally, if you are able to hire during this time, seek out individuals who can demonstrate the values of hard work, persistence and teamwork. New talent creates a foundation for your company and can breathe new life into your company culture.
Show Who You Are
Without the proverbial water cooler to meet up and chat with your employees, make sure to communicate how the company is maintaining and acting upon its values during the pandemic. With most workers at home, it can be very easy forsomeone to feel disconnected and not as tied to your brand identity when working remotely. Make sure employees know you're thinking of them and show them that you still believe in a positive employment experience.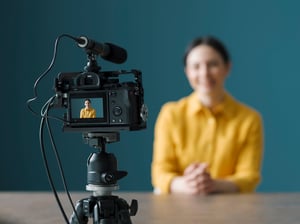 Maintain Visible Leadership
When it comes to managing any team, putting a face to a name is essential. Make sure your company leaders still maintain a presence with employees. Whether it be frequent correspondence, video chats or simple phone calls, show the faces of your company.
The monotony of day-to-day life can be draining and a familiar, dynamic leader can inspire and refresh a company treading through these uncertain times.
Accommodate!
Unique challenges are all around us and each person is undergoing their own personal struggles. As a company, be prepared to accommodate and assist in helping your employees navigate and succeed in this crazy environment. Whether it be funding equipment for home use, reevaluating sick days and benefits, or even offering sponsored mental health resources, make sure to be flexible and show your employees you care. After all, no one wants to be part of a culture that doesn't take care of their own!
COMMUNICATE!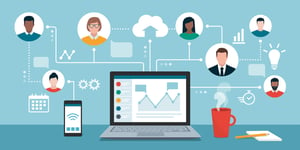 Have you maintained a strong enough connection with your talent? It is incredibly important to be clear and concise when it comes to communicating throughout a company. There is already too much uncertainty in our world and creating additional stressors for your employees does not reflect well. Set clear expectations and plans and be sure you're
available to answer questions and listen to concerns. Communication is the glue that keeps all the pieces together and it is more
important than ever. It is also important to communicate to those candidates you are in your pipeline. The
hiring process has undoubtedly been drawn out because of the pandemic, so be sure
you do not leave your candidates blowing in the wind. Your responsiveness to this audience has a significant impact on the perceptions of you culture, so be professional and keep them informed. People will understand delays in the process, but not a complete lack of communication.
***
Of course, every situation is unique and business leaders must take their own circumstances into account. For reference, Ringcentral.com posted an engaging blog article on a couple of companies' strategies to maintain their workplace culture. Remember, with the right mindset and the proper game plan, you don't have to just maintain your status quo, but you can even improve company culture despite these difficult times.
If you have any questions regarding improving upon or maintaining a positive company culture, a Harger Howe account manager would love to answer your questions.