It's COLD OUT THERE! But don't worry, we are keeping warm here at Harger Howe by working on recruiting and decorating projects!
Within the next few weeks our Boston office will be adding a new couch and love seat set (it's blue!), a glass collaboration board (for content!), a new sign (nice and big!) and even some artwork. Needless to say, we are all very excited about executing this collaborative project.
On the recruitment project side, we are hard at work on the latest and greatest version of our Healthcare Recognition Calendar for 2019 (it's the most popular piece we produce) and we have a strong pipeline of web projects going.
When it comes to our staff, we have some exciting plans to share, so read on to dive in!
Jennifer, Houston Partner
"I will be helping my son, Ethan, kickoff his Eagle Project. He is developing a fundraiser to build and replace dog kennels for our local shelter. They are a volunteer-run shelter and operate solely on donations and volunteers. The shelter is in deplorable condition and desperately needs help. His goal is to bring awareness to the organization, teardown and rebuild the dilapidated kennels and assist with supplies i.e., food, towels, blankets, cleaning products, trash bags and flea and tick meds. Kickoff will be January 1. Wish us luck!"
Mark and Jackie, Detroit Partner and Direct Search Associate
"Jackie and I are seeing Bob Seger in Grand Rapids, MI on January 5th. It's been 30 years or more since we last saw him and aside from planning to stand much of the time with all of the concert-goers who don't know what chairs are for, it should be a great show."
Viktoriia, Graphic Designer
"I asked Santa for a snowy weather on Christmas!
I'd like to go to New York during holidays and have a dream to visit warmer places at the end of the winter."
Carolyn, Account Coordinator
"I asked Santa for Bose noise-masking sleepbuds™ and socks
I'll be spending some of the Holiday up in Bangaahhhhh (Bangor) chopping down trees and going on moose back rides."
Ken, Creative Director, Web & Graphic Designer
"I'll be hanging out with the baby. We already bought ourselves a big Christmas present, one of those Peloton bikes. We're working on setting up a little gym area in the basement. Trying to make it so we don't have to leave the house to do things since we are trapped there with our little creature."
Gillian, Creative Content Manager
"My husband and I will be hosting two parties. This past weekend we had our friends party with a yankee swap, an ugly wild item contest (anything ugly was fair game!) and a whole bunch of games and food.
On Christmas we will be hosting both of our families, which we always look forward to.
And of course, I plan on not wearing the plunger hat from the Harger swap if possible…stay tuned."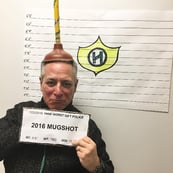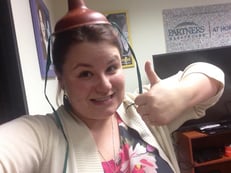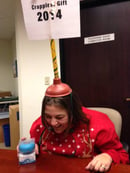 Barbara, Accounting
For the holidays, I am attending my car club's annual NAACC Gala, Friday night at the Whitehall Hotel, downtown Houston. It's a formal affair. Dignitaries from across Houston and out of town will be attending including congress, mayors, and governors to name a few. Fun, dancing and great food will be had!"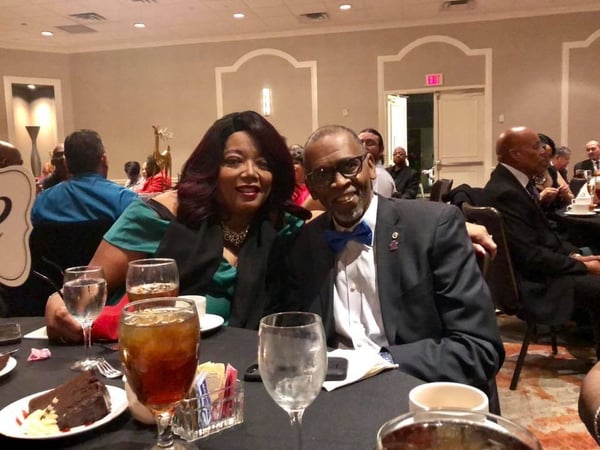 --
We hope you are spending a lot of time over the next few weeks with friends and family. Remember, if you need help with your recruitment marketing (or if you just want to chat), we are always here!
Happy Holidays and winter tidings to you!