As many physician recruiters know, The Association of Staff Physician Recruiters (ASPR) Annual Conference is kind of a big deal. This year, the conference will take place from April 29th – May 3rd in San Diego.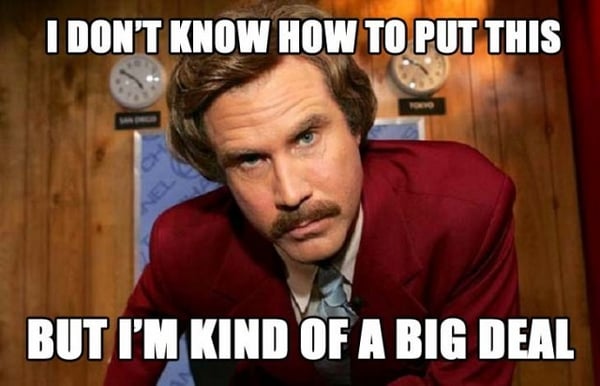 *Image from Google
Harger Howe has been exhibiting at the ASPR Annual Conference for three years and members of our agency including our Director of Client Service and President have attended the conference six times in total. Each time we attend or exhibit, we learn something new and valuable that we can bring back to our clients. Matt Walsh, Harger Howe's Director of Client Service said, "ASPR is great conference on many different levels. You have the nation's best in-house recruiters, excellent speakers and really interesting people all in one place. I look forward to it each year!"

As we've been to this conference many times, we'd like to share our top tips for navigating, networking and enjoying the 2017 ASPR Annual Conference.
1. Review the Schedule
As with any conference, it's crucial to review the schedule ahead of time in order to reap maximum benefits. ASPR has the schedule online here. You'll notice that ASPR has thoughtfully included such things are dedicated breakfasts and networking breaks. If you know ahead of time that there may be a good contact there, consider preemptively reaching out to book time with them.
2. Research the Speakers
One of the best things about reviewing the schedule is that it tells you exactly who will be speaking and what they specialize in. This information will allow you to do a bit of background research on the speakers in advance so that you can form relevant questions and make the most out of your networking efforts. It isn't every day that you can talk in person to physician recruitment experts; so make sure to be prepared.
When we attend this event, our clients are always the priority. Mike Walsh, Harger Howe's President said, "When I attend events like ASPR, I primarily decide which presentations to attend with our clients needs in mind. I go into it trying to learn something new that I can then transition to client advice."
3. Check out the Registration List
ASPR puts out a registration list of attendees. This list can be a great networking resource! "I always like to see who is on the registration list. It gives me an idea of who I can reconnect with and say hello to. I also like to see what companies or organizations I can talk with that may be potential clients and, of course I always make a plan to see and entertain existing clients. It's a perfect time to connect not only professionally, but also socially with a wonderful group of people!" said Matt.
4. Make Sure to Network
While seeing the presentations at ASPR is extremely valuable, networking is a major reason people attend. The first step to networking successfully at an event like this though is to put yourself out there. Each person has something valuable to share if you are able to unlock it. Both Mike and Matt agree that meeting as many people as possible is important.
"My best networking tip would be to step out of your comfort zone. At events like ASPR there are hundreds of vendors and attendees. I try to introduce myself and start conversations with as many people as possible. It is never easy to just walk up to a group at a cocktail party or lunch table, but you would be really surprised at the people you meet and the conversations you have," noted Matt.
"When you're at a conference, don't be afraid to stop at each booth and talk with the people who specialize in their respective areas. There is always something to be learned even if you don't need their product or service," said Mike.
--
Do you want to meet up with Mike or Matt at ASPR?