Barbara Coffman, who has worked for Harger Howe in our Houston office for over 20 years, was recently honored by the city of Houston at the Elnita McClain Women's Center's 2018 Go Red Luncheon.
The Luncheon was organized by the Elnita McClain Women's Center to honor and recognize women who had gone the extra mile to help their fellow citizens and given back to their local neighborhoods. Barbara was honored because she had personally given out water and ice to people during Hurricane Harvey in 2017.
She was also recognized for the work that she does with a local charity called "
No More Victims"
. Barbara describes that this charity "helps the disadvantaged children of incarcerated and drug addicted parents. We try to help them get back in high school, graduate, and sponsor them to go to college. Once a quarter I go to the prisons and give speeches to the parents to let them know what it is that their kids are feeling and how they can be productive citizens when they get out of prison and help their kids. W
e have students who have graduated from TSU, LSU, Stanford, University of Texas, University of Houston.
Just recently one of our students earned their PhD at Stanford."
Wow! Check out Barbara's award.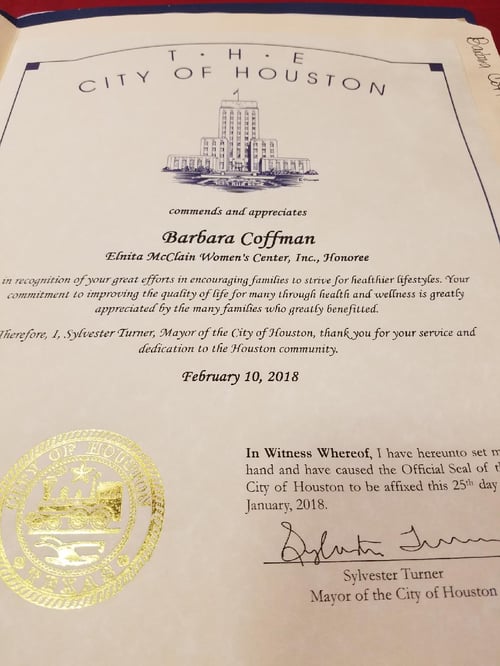 She also received a Certificate of Congressional Recognition!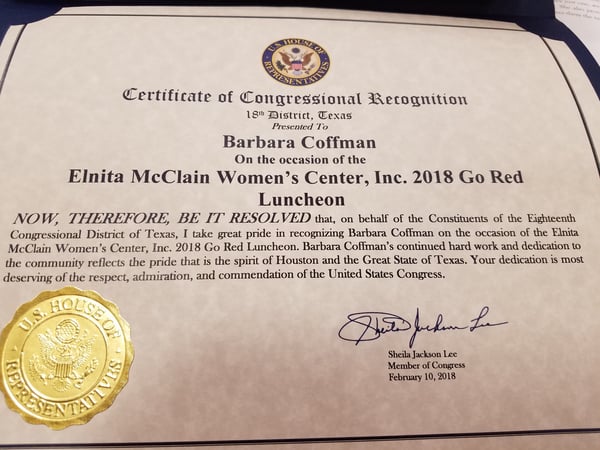 Here is the very cool glass trophy she received! Look carefully...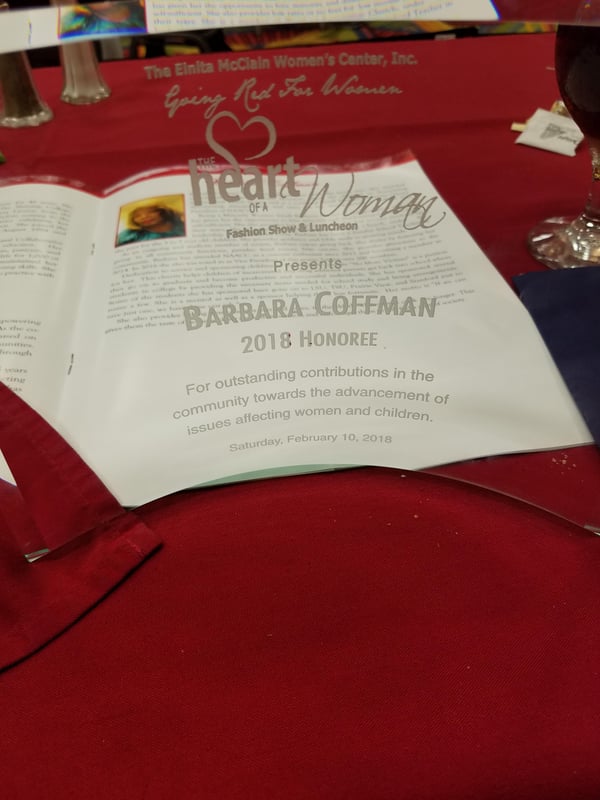 Here is the bio from her award - sorry it's a little hard to read, but you get the idea.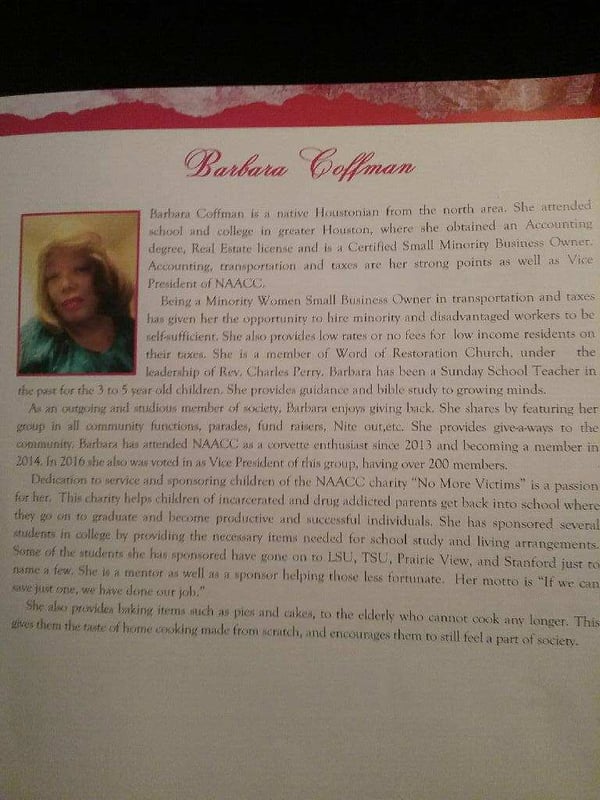 Congratulations, Barbara! Houston is so lucky to have a driven and generous person like you...and so are we!