TikTok has taken the social media world by storm, firmly cementing its role in pop culture and holding serious sway with younger audiences. With an incredibly
accessible interface and the ability to give or receive rapid content exposure, the application compiles, sorts, and presents exciting video clips to its users. In recent weeks, the next generation of professionals has started to use this platform to raise awareness of themselves and their potential as an employee. More specifically, many young adults have been creating what is called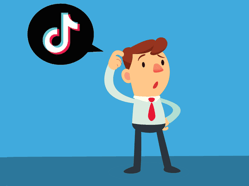 "video cove
r letters". Essentially, these proactive professionals will post a one-minute video briefly describing themselves and highlighting their skills, talents, and proficien
cies. As a recruiter looking for new talen
t, this is excellent news! The only downside is that most people posting video cover letters are in the creative fields, so it
may take some time for this to become more prevalent for other disciplines.
If you are adventurous as an employer, you can utilize TikTok to target talent for your business (see caveat above). It is as simple as creating a TikTok account for your company and posting a video describing a position or even an ideal candidate. Once you send this video out, young adults can reply with their very own, easy-to-watch cover letters. This helps close the human divide in the application process by allowing candidates to let their personality and charisma shine through. Additionally, the brevity lets your staff meet more potential employees even faster than before. This will help you tap into a new well of resources and talent previously untapped.
In an interview in the Washington Post in March, Kate Barney, the head of human resources at TikTok Global Business Solutions, said, "Employers are starting to use the platform to recruit interns or workers. HBO had more than 300 applicants for a summer internship last year using the hashtag #HBOMassummerintern."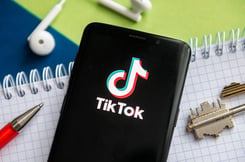 However, it is important to note that with any new media or technology, there is a period of excitement and fascination. It is currently estimated that TikTok has 1.1 billion monthly active users with 100 million of those users in the United States. It is also important for employers to understand that TikTok is still in its infancy as a tool for recruitment. We are not suggesting employers jump in with both feet, but like Facebook, Twitter and Instagram in years past, TikTok may be able to deliver candidates and provide a venue to brand your organization as an innovative place to work and build a career. It is also important to note that each social media channel is good at delivering certain demographic groups and not great at reaching others, so tailor your search based on your desired characteristics.
In case you are curious, here is a diverse mix of personalities and companies with an active presence on Tiktok:
Billy Nye the Science Guy - tiktok.com/@billnye
Amazon – tiktok.com/@amazon
Chipotle - tiktok.com/@chipotle
Dwayne "The Rock" Johnson - tiktok.com/@therock
Vineyard Vines - tiktok.com/@vineyardvines
Hewlett Packard - tiktok.com/@hp
At the very least, TikTok serves as a great platform for promoting brand awareness, which many could consider the very first step in the recruiting process. If you're unsure how to begin or not sure if it's right for you, give us a call. As always, it is much better to gauge usefulness yourself to determine whether or not TikTok is the right choice for you and your company.
If you would like to talk more about Tiktok, please reach out to your Harger Howe Account Manager and we'd be happy to set aside some time to discuss. If you'd like to learn more about Harger Howe Advertising and our suite of services, please reach out to our President Mike Walsh @ mwalsh@hargerhowe.com.