We're always talking about how much we love Instagram. It's a great digital space to promote company culture, offer links to new content and showcase design elements. It's searchable, it can be used for pay-per-click recruitment marketing, it has a stories feature and now it has a carousel-style (previously released in a similar format for advertisers) post feature that allows its members to share multiple pictures or short videos at once. How is Instragram's newest feature relevant to recruitment? Well, we'll tell you:
1. Hiring Events

Have you ever considered going Facebook Live during a hiring event? Chances are you have, but you might've been worried about getting people to agree to be in it or possibly embarrassing yourself on live video. Instagram's carousel post feature allows you to curate the best pieces of content from your recruitment event (including short videos) into one post that really shows candidates who didn't attend the flavor of the event.
2. Parties
Parties are a great way to promote culture. For instance, each year at Harger Howe Advertising we take a bunch of photos of people opening Yankee Swap gifts and celebrating the holidays. Typically, we post them all separately, but now we will be able to post them in succession with a finale photo of the "worst gifter" to finish the story.
If you're wondering what I'm talking about, click the picture below to see our Instagram posts from the holidays.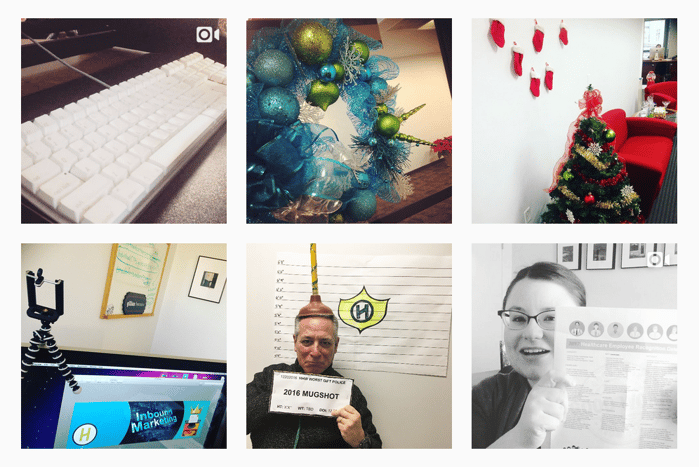 3. Conventions
Recruiters attend conventions regularly to network and entice candidates to come work for their company. With the newest Instagram feature they will be able to tell a little story by showing their giveaways, their booth and maybe a few candidates. This sort of interactive, swipeable option will definitely interest people.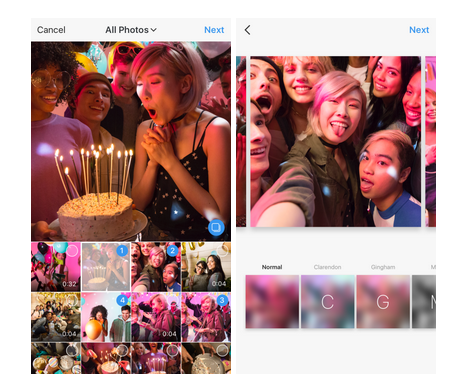 *Image from the Instagram Blog
So where do you start? Well, here are some basics:
You can include up to 10 photos or videos in one post.
You must use the new blue icon to create this type of post.
If people are unfamiliar with the new post type, tell them to swipe to the left in accordance with the number of dots in the post in order to see all the images/photos.
Have FUN! Remember, candidates want to work in places where they feel valued. Consider this Instagram option as a new way to promote your company culture.

To read more about the Instagram update, click here.
--
Would you like to read more blogs like this? Subscribe!