Just yesterday, January 30, Instagram announced they had some game changing news for businesses on social media - they've finally created the ability to schedule posts in advance!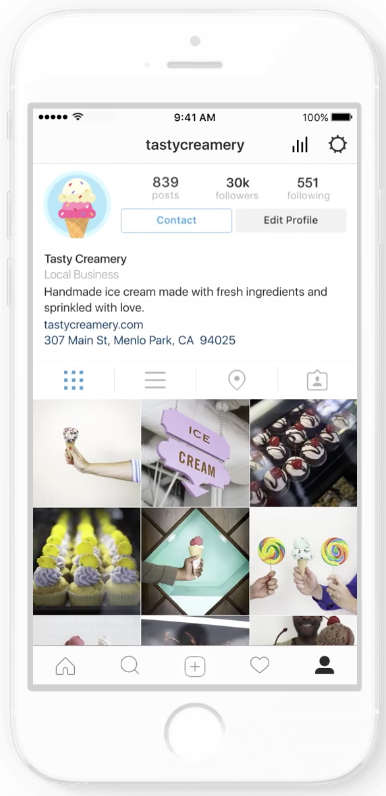 The New Instagram Graph API includes a whole new suite of features designed to help businesses better manage their social presence on Instagram. Some of the new features include:

"Content Publishing Beta [NEW] - Available to Facebook Marketing Partners and Instagram Partners only. Post an image to Feed with or without a caption.

Business Discovery [NEW] - Discover and read the profile info and media of other business profiles.

Mentions [NEW] - Read public media that a business has been photo tagged or @mentioned in. Post comments on a business' behalf on media it was tagged or mentioned in.

Insights - Help businesses access and analyze valuable metrics about their own Instagram business profile. Enable them to understand and optimize the performance of their organic content on Instagram.

Comment Moderation - Drive interactions at scale. Enable businesses to more efficiently interact with their audience through comments under their media on Instagram.

However, one very important thing to note is that the ability to schedule out posts in advance won't be in the app itself. In order to make use of this feature, businesses will have to schedule their posts out using a third-party approved partner, either a Facebook Marketing Partner or an Instagram partner.

Which partner will you be using to schedule your Instagram posts? Fortunately, there are dozens to choose from. Hootsuite, Sprout Social, and Social Flow are some of the three most popular choices.

Here's what Hootsuite's scheduler looks like: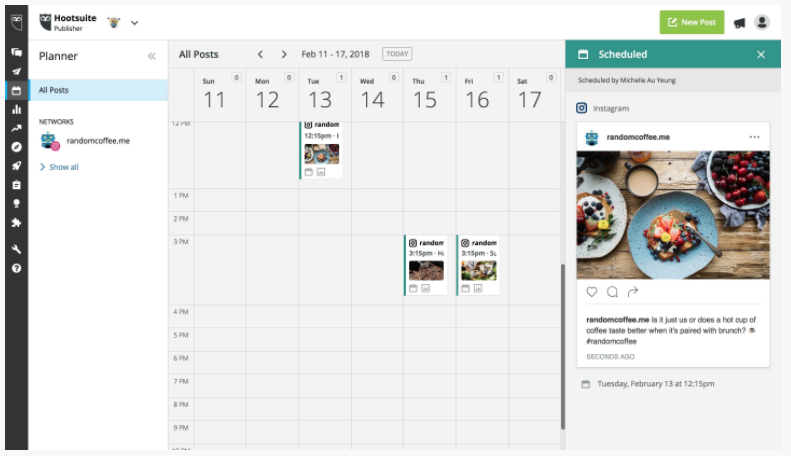 Hubspot is also working on their Instagram beta scheduling feature. Whichever you choose, we'd love to hear about your experience! We are excited to see if this will encourage more businesses to build up their Instagram presence.
Want to read Instagram's announcement on their Instagram for Business page? Check it out! There's also Facebook's announcement for developers which has a good breakdown. Want to get into the nitty gritty of the new update? Check it out here.
We'd love to hear more about your experience using Instagram for your business in the comments. Also, if you like getting news about interesting updates like this, why not subscribe to our blog? Just click the button below. Or, you can follow us on Facebook, Twitter, Instagram, or LinkedIn!