As many of you know, Harger Howe has three offices – Boston, Massachusetts, Houston, Texas and Detroit, Michigan. Most years, two of our teams, the Patriots and the Texans face off on the football field during a relatively competitive qualifier.
Now, we in Boston aren't biased or anything, but we LOVE the Patriots and our Houston-ite comrades are pretty hardcore Texans fans, so it's important during this time of "war" that our inter-office rivalry stays in check. After all, company culture can include a little teasing, but it should ultimately be in good fun. Here are some of the ways we keep our company culture light during a sports rivalry.
***FYI! If you aren't aware, the Patriots vs. Texans NFL Divisional Round Game will take place this coming Saturday (January 14th, 2017) at 8:15pm at Gillette Stadium in Foxborough, Massachusetts. Go Pats! Go Texans!
Start an Inter-Office Decorating Campaign
Last year one of the most fun choices we made was to feature both teams on our chalkboard. Both sides felt represented and it was really exciting to get everyone psyched up for the game. Here are some of our favorite sports drawings from 2016: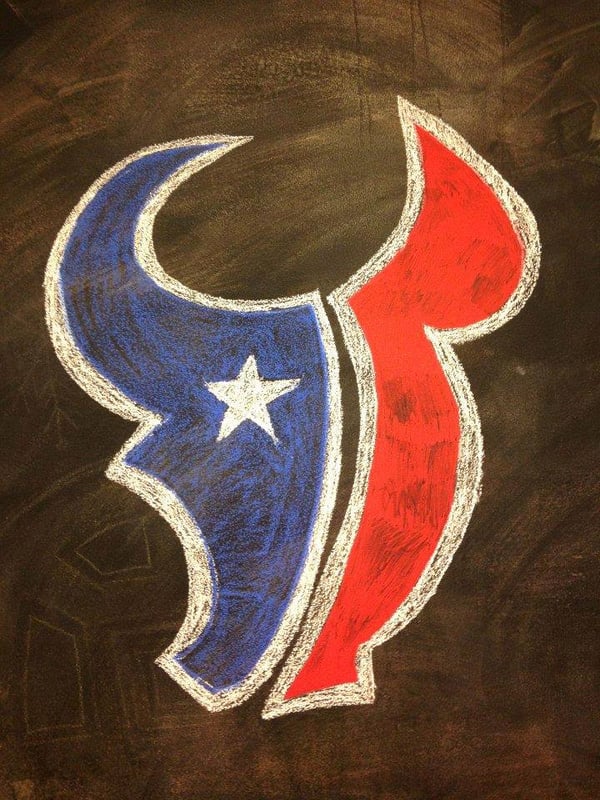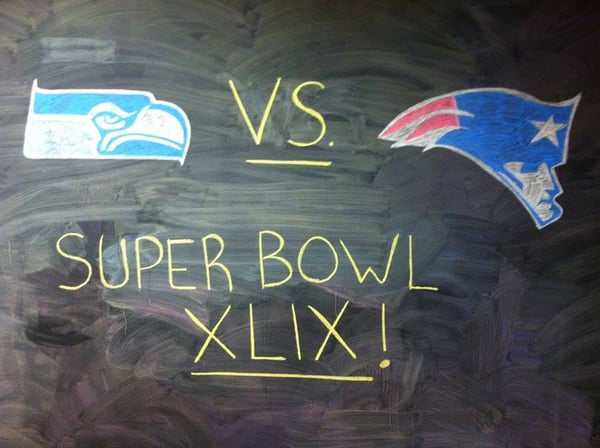 Prepare for a Pool
While it's impossible that both of our teams will make it to the final game of the season, we usually start getting a group together who would participate in a pool later in the season. This is always a fun event and the squares are cheap so usually a good percentage of our employees participate (and someone always wins!)
Flair!
No – not the Office Space kind!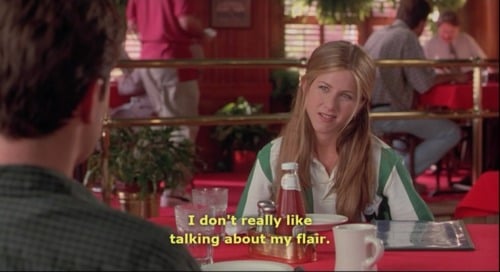 *Image from Google Search
Typically, just a few of us dress up for sports events, but we have many clients who dedicate entire days to dressing up in support of their chosen team. Sometimes they tie in a charitable element such as donate $5 to dress in support of your team and it will be given to a local charity. That sort of camaraderie is a great way to get your team talking in a more casual way and support a good cause.
--
Whatever you do to mark your inter-office sports event, make sure to include as many staff members as possible. After all, you don't have to be a sports fan to enjoy decorating the office!
Which side are you on? Patriots or Texans? Make sure to take our Facebook poll by clicking the image below.