We've been writing quite a few summer articles for our blog and there's a good reason; a lot has been happening in the hiring world. Here are some fresh tactics that you can start using over the summer and into the third and fourth quarter hiring phases.

1. QR Codes are Back?
No…seriously? What?
This is coming from a group of people who have always felt that QR codes underperformed, but yes, they very well may be back in the mix. Previously, QR codes were slapped haphazardly on soft drink brand boxes and other things that weren't providing enough value, but all of that is changing.
LinkedIn has launched a new feature where you can essentially make yourself a digital business card! Imagine meeting someone that you want to recruit at a conference and being able to immediately share your contact information without exchanging paper.
YES! We've been asking for this for YEARS!
In addition, if you are partial to using business cards for branding purposes (still a very good idea), this could be an opportunity to maximize card effectiveness. Put your visual branding statement on the front and the personal QR code on the back and boom - your strategy just got stronger.
Inc. Magazine wrote a great article on this change if you would like to learn more.
And, if you'd like to try it yourself - try it!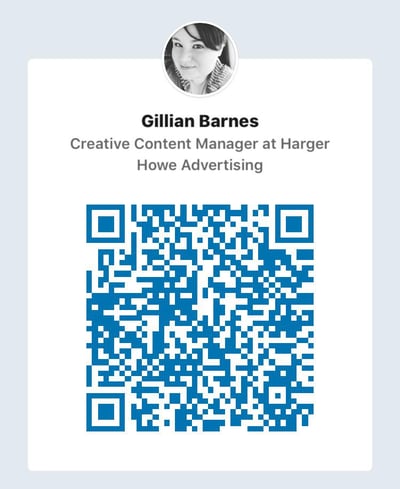 2. Rollin', Rollin', Side Scrollin'
It's not as if carousel ads are a new fad, but their use on LinkedIn is. Facebook was the true pioneer of these storytelling, engaging ad types, but LinkedIn has recently introduced their own product which could arguably be more beneficial to companies with hiring needs.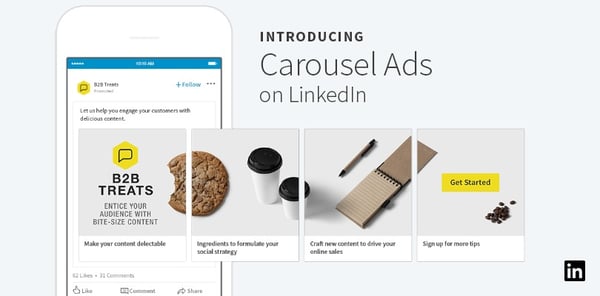 Why? It's because many people who are actively seeking jobs (versus passive talent) use LinkedIn over other social platforms. According to LinkedIn, "Because carousel ads are interactive and have eye-catching visuals, they stand out in the newsfeed. Your stories become tangible and encourage your audience to engage with your brand on both desktop and mobile. Behind every decision-maker is a real person — and carousel ads let you show off your brand's personality, which draws your audience in and helps them connect with you."
The use of carousel ads on LinkedIn would be a perfect choice for both of the following:
Employer Branding
You can showcase real employee stories in a more engaging manner by showcasing testimonials, smiling faces and more.
Job Postings
How many times have you felt that your job postings were truncated by a lack of space for words and pictures? Tell the full story about an open role utilizing actual employees, keywords and more.
You can read the full marketing solutions announcement here.

3. Inbound Recruitment Marketing
Okay, this trend is not new, but the adoption of it is. Recently, we've begun to see a huge influx of new business requests to have us implement it. In addition, big companies including Hubspot are using it themselves to grow.
Why? Because it's WORKING!
We are going into our fourth consecutive year of being a Hubspot Certified Agency and prior to that we've had clients who used it with our help for over a decade. If you need help instituting this type of strategy, contact the ONLY Hubspot Partner Certified recruitment advertising agency. We know recruitment. We know inbound marketing. We can help you fill our pipeline.

4. Spotify
It used to be that Spotify had cost-prohibitive levels to launching smaller hiring campaigns. However, their website now states that, "The costs of your ad campaign will vary depending on your targeting selections. You can build a campaign with a minimum $250 budget." https://adstudio.spotify.com/
We are very excited about this as Pandora and other streaming radio options have produced a lot of engagement for our clients recently.
—
Would you like to discuss your summer recruitment needs? Contact us!