Change is innately scary. But when you think about it, that is only because it means something new is coming – and new is wonderful.
Harger Howe Advertising has changed completely over the past few years. While our leadership and account management teams have remained constant and dedicated, we have increased our social media offerings and our web and graphic capabilities have grown in remarkable ways. Our tools are more sophisticated than ever and our team members love continuing to learn how to use them.
Much of that growth is due in direct response to talent that has helped us build the best possible future. Today, we want to say goodbye to one such individual and hello to some new trailblazers.
The goodbye (and good luck) is due to our long-time colleague and friend, Ken McHugh. Ken has been a part of our agency for almost five years. During his tenure, the sophistication of our web development has increased dramatically, and he has risen to every occasion with a solution and often times a toast (he typically chooses beer, but would not decline a good whiskey).
Here are some memories and personal salutations for Ken from the Harger Howe team:
"Ken would always give me a hard time about a project (because of short lead time or lack of client content, etc), but it was all in fun (most of the time – sometimes I was afraid to walk towards his office after). He never let me or a client down. The best." ~ Frank, Senior Account Manager
"Ken was and awesome guy to work with! He was great at his job and was a professional at everything he brought to HH. I always enjoyed his sense of style. Whether is was a unique shirt, vintage suit jacket or lamb chop beard, he always looked cool and hip!" ~ Matt, Director of Client Service
"Aside from being a talented Developer / Designer, Ken has always been the person who gets my references from The Office. Ken – First of His Name, Maker of Waffles, Wearer of the Monkey Hat, St. Patrick's Child and Rider of the Peloton Bike, we will miss you." ~ Gillian, Creative Content Manager
And there can be no goodbyes without hellos! Today, we say hello to our new Web Developer, David.
David comes to us after an illustrious, 18-year career as a Software Engineer at Superpages.com (a Yellowpages.com site originally from Verizon).
In his spare time he enjoys playing guitar. He said, "I'm a guitar player for several local bands, one of them with my wife singing called Lavish."
Want to see our new Developer rock the stage? Check out Lavish playing "Sweet Child O' Mine" here.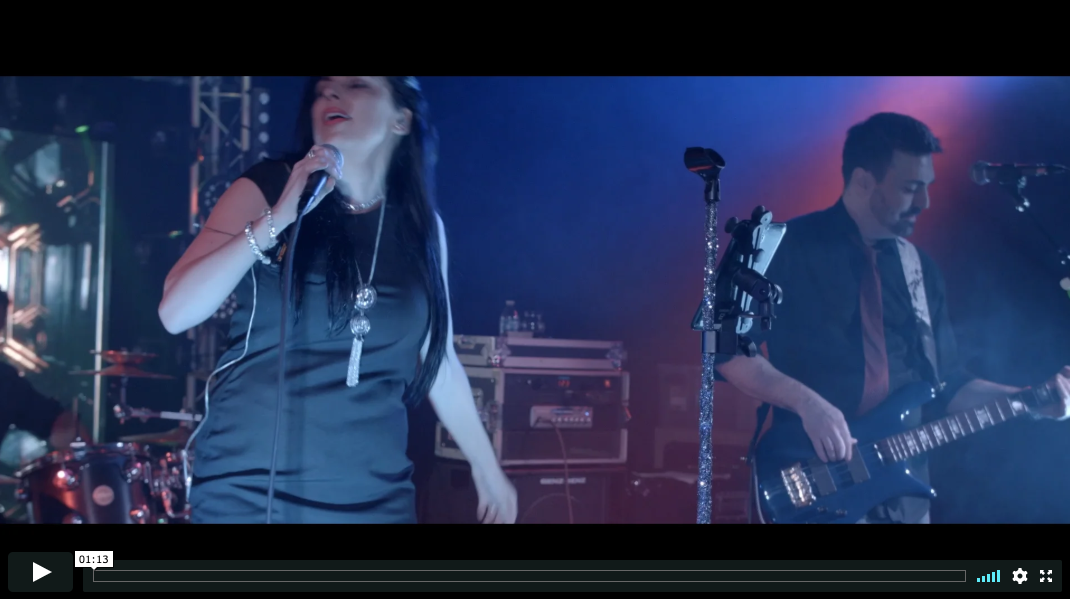 In addition to being a stage rocker, David speaks fluent Spanish and loves a good cup of coffee. In his new role he is excited to, "introduce newer technology and new products to our current and future customers."
Welcome David!
Our second new hire is Ian who will be serving as a Graphic Designer.
Ian is a graduate of the Montserrat College of Art & Design and has great experience designing print pieces, direct mail, invitations, show cards, banners and signage. He also has done quite a bit of web design work, html coding and online ad creation.
In his off-time you would probably find Ian playing the guitar, outdoor adventuring or playing a game. He said, "I love music – I've been playing guitar since I was little. I'm always listening to something and I'm always looking for new artists to get into. I love snowboarding in the winter, and camping, hiking and kayaking during warmer weather. I'm not a big TV fan, but I do love a good horror movie. I usually play video games instead of watching TV to give my brain something active to do (it's also a good way to keep in touch with friends who live in other parts of the country.)"
Ian loves to travel, due in large part to living in Ireland and Scotland during his formative years.
If you want a favor from Ian, he said, "I have weak spots for donuts, chocolate, craft beer, bacon, single malt scotch, and dogs." We assured him all of those things can be easily arranged...
Ian is excited to be back in the area and working for Harger Howe. He said, "it's great to be back in my old stomping grounds, and the office atmosphere seems very friendly and laid back."
Welcome Ian.
We expect to have more new hires to share with you shortly and are looking forward to our team members and their new, innovative ideas for our clients.
Thank you all for joining our team!