Every day candidates and passive job seekers are bombarded with opportunities for employment. From the lawn signs and door ads to the push notifications in our social media apps, recruitment advertising is everywhere. So how do you stand out among all the ads? Well, one idea is to hold a really engaging hiring event.
Recently, due to the increasingly competitive hiring market, some companies have completely re-invented the hiring event. Today we are going to showcase three such employers and break down why we think they're really rocking their recruitment.

The Rise of Sali by Liberty Mutual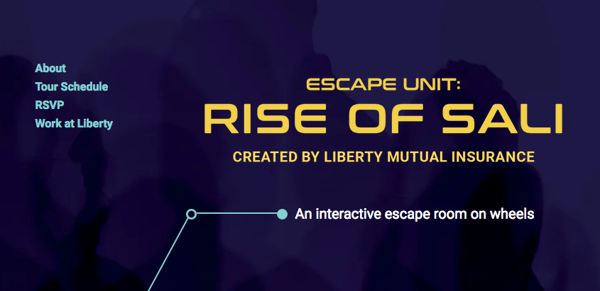 Image Screenshot from riseofsali.com
Wow; what an incredible idea. In fact, it was this concept that initially made us want to write this blog. Sorry for the fan service, but Liberty Mutual really knocked it out of the park with this hiring event series.
Escape room style experiences are wildly popular across the world right now and Liberty Mutual clearly took notice. Such rooms have already been touted for team building, so the next logical step was clearly creating a custom recruitment experience.
The Rise of Sali is actually very intentional. If you look at the registration page you can glean all of the following information:
They are looking to hire data analysts, coders and other IT experts.
How do we know this? They put this information right in the description! Check it out (bolded for ease). "…regain control of SALI before she succeeds in rewriting her code, destroying the terabytes upon terabytes of company data she was created to analyze, and escaping her firewall in an attempt to become human."
They are watching to see how you work in a team environment.
How do we know this? They reference the words team and teams three distinct times.
They have their sights set on up-and-comers.
How do we know this? All of their events are hosted at or within close proximity to college campuses.
They want to see how you interact with customers.
How do we know this? They end the web page by stating that they want to improve the lives of others (but they do give a nod to work life balance) and they ask point blank if you are, "Eager to place human beings at the center of everything you do?"
We imagine that the upfront cost of this type of hiring event would be somewhat expensive as you would need to hire an escape room design team to do a specifically built mobile unit, but we would also wager that the benefits are significant. Some benefits we can see are highly targeted sourcing in an easy, fun manner as well as on-site testing with gradeable results.
We can't help but think of the healthcare recruiters out there…imagine looking for nurses by having them solve a trauma case. Go ahead, steal this idea!
If you would like to learn more about Liberty Mutual's incredible recruitment experience, check out their landing page here.

The High Achiever Weekend
While due to confidentiality we cannot reveal the name of the hospital we are highlighting, the idea is one of our favorites. Several years back one New England healthcare system was having issues finding the elite of new graduate nurses. The solution we pitched to them (and they accepted) was called the High Achiever Weekend.
This event was promoted to high achieving nursing students only - so it gave it a sense of exclusivity. Invitations were sent and invitees were given the opportunity to attend a structured weekend of on-site activities with transportation and accommodations included. Interviews and personal guidance were offered and at the end of the weekend, many hires were made.
The keys to the success of this program were:
Isolating the best of the best early on by finding nursing programs and contacting the right people.


Providing them with an experience they couldn't have elsewhere (meetings with staff, location spotting, relocation talks etc).


Differentiating themselves in the market as those who value nurses enough to nurture the recruitment lead to the hire phase.
Hubspot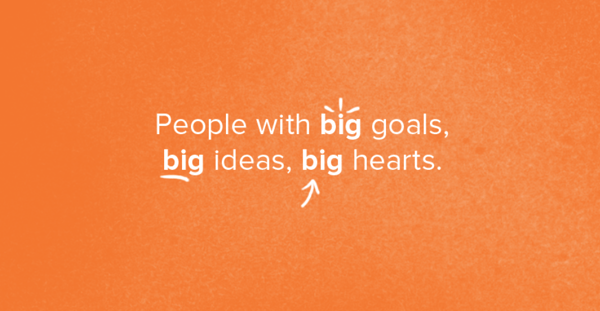 Image Screenshot from hubspot.com/jobs
Alright, this one isn't a hiring event, but we do want to highlight the way Hubspot recruits as it is highly systematic. Here's why they have a constant pipeline of eager candidates:
1. They lead with social proof
Right at the top of their careers page they have the statement, "Did you hear? Hubspot employees voted us one of the Best Places to Work in 2018 on Glassdoor!"
2. Their message is clear
Their slider doesn't mince words. It says quite clearly what their company does and why they are recruiting (so you can help them). Most importantly, it isn't wordy.
3. They have a code
One of Hubspot's most shared pieces of content is their culture code. It is an organic code that is added to and is actually part of the application process. When you apply, they ask you what slide you would add to the deck, which shows them your creativity and proves to them that you watched the video! Persuasive, but not forced engagement makes this an incredibly effective recruiting tool.
4. Their silos have real people
Nothing says "job that you don't want" like a lack of real pictures. Hubspot shows people all over their site including on the buttons for departments like customer service. This choice makes the company instantly relatable.
5. Blogs, blogs and more blogs

It can be frustrating looking for a job, so Hubspot writes blogs explaining exactly how to impress them and they are situated right on the page (also - if you convert by applying, they can see links you click in the follow-up emails so they know if you are engaged).
6. Internal job board

And, of course, at the end of their site after the candidate has been nurtured, they end their travels at a job board. In theory, by the time they reach the end of the page they should be well-versed in how to apply, what the company is looking for, who you might be working with and what types of roles they recruit for. Overall, it's a crash course in funnel marketing toward conversion.
So why are we talking about Hubspot's job page? Simply put, if you are going to host a recruitment event we recommend having it link back to a highly engaging, content-rich page like this one.
Promoting your event through pay per click and other advertising means is not enough. You must provide an educational path to maximize applies.
—
Would you like to host a hiring event that surprises and delights candidates? Let us help!