SEO and user experience are mutually dependent. When done the right way, anything that is good for the user's experience is also good for SEO and vice versa. By focusing on the user and providing them with the best experience possible, the search engine optimization should naturally follow suit. If you have concerns about bettering your SEO on its own, this infographic should be helpful.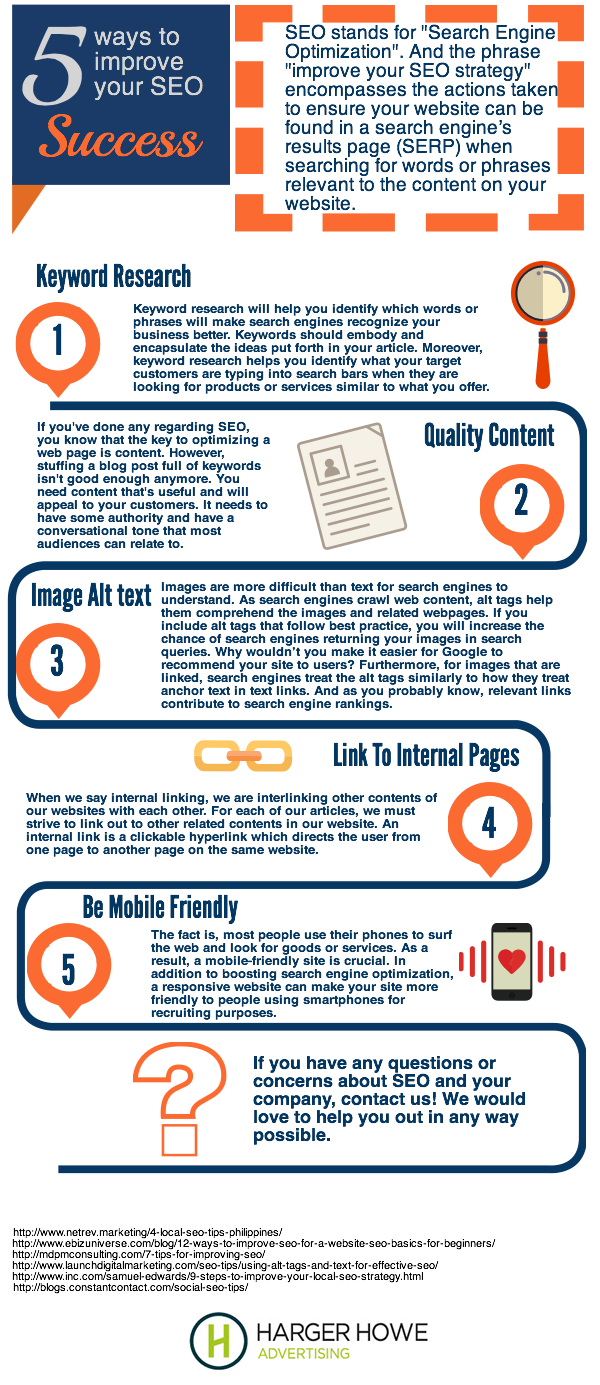 If you're interested in reading more about SEO check out this blog post: Website SEO Reports: Results That Can Be Measured.
Or if you have any questions regarding SEO feel free to contact us!