So you've probably heard about Instagram's "story" advertisements. This ability to include paid advertisements in Instagram stories is relatively new - this feature was only added to Instagram in March of 2017. Our guide will tell you everything you need to know about how to use popular Instagram stories to advertise for your business!
So first of all, what is an Instagram story?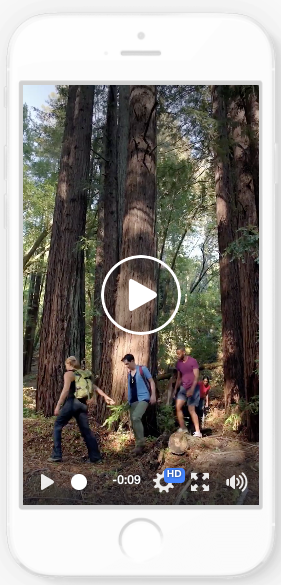 An Instagram story is a fullscreen picture or short video which self-destructs in 24 hours. The user creating the story can edit the photos/video using filters, text, stickers, and other special effects. Instead of showing up on the user's page like a normal Instagram post, Instagram stories can be accessed by clicking on the person's icon on their profile or by clicking their icon on the top of the homepage. In both cases, there will be a colorful pink ring around the user's photo to indicate there is a current story to watch. This feature is similar to Snapchat's story feature as well as Facebook's.
See the pink ring in the photo below of our homepage- that indicates that Starbucks and Instagram have new stories we can view. Our icon, in contrast, is blank because it does not have a new story.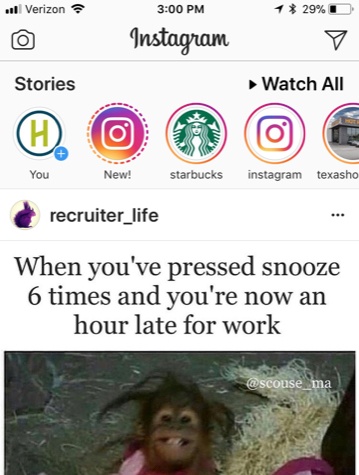 An Instagram story advertisement takes the same shape and format as a user's story; it can be either a still or short video. Targeted users see them while they are viewing their friends' stories from their homepage. Instagram will automatically play their next friend's story and after a few stories, Instagram will insert a story advertisement. The story ad will be the exact same visual format as a regular user's story, other than small text on the top left corner or bottom center which says "Sponsored". Like all other stories, users can choose to watch the full 15 seconds or swipe backwards or forwards to a different story.
Check out this example of a Ben and Jerry's ad which is featured as an example on Facebook's Ads Guide.
Instagram does have technical requirements as to what kinds of graphics and video can be used in their stories. This official page explains all the requirements in detail.
If you have developed video or graphic media you are looking to advertise with, Instagram stories are a great place to do it! You get the benefit of a fullscreen ad and instantly capture your viewer's undivided attention, even if it's just for a few seconds.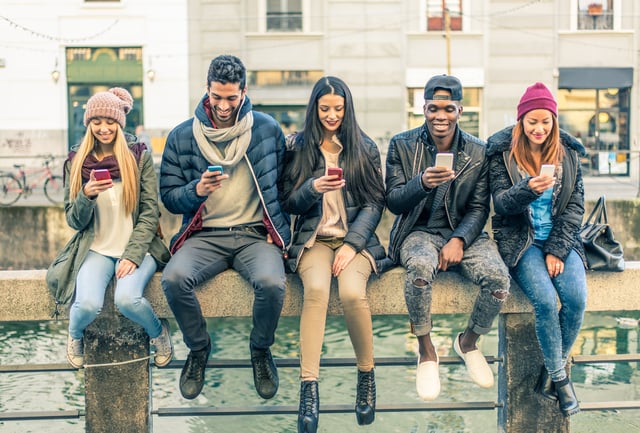 Instagram is on the of the most popular social media platforms amongst young people - according to Science Daily's data from spring 2017, 76% of American teens ages 13-17 use Instagram. A different study from the same month noted that 39% of college-age adults use Instagram. This makes it an extremely valuable advertising medium if you are trying to reach young people.
So how do you actually go about creating an Instagram story ad?

Once you've checked your media against the requirements, it is easy to put together your ad. If you've created other ads on Facebook or Instagram, you'll be familiar with Facebook's ad creation software, Power Editor and Ads Manager. You can also use Facebook's same targeting tools to select your audience on Instagram by age, location, and other demographic information. (Facebook owns Instagram, so Instagram ads are created through Facebook)

Facebook actually provides a detailed walkthrough on how to create the ad in their software if you are unsure of how to set it up.
Good luck and have fun creating your ads for Instagram stories! We are sure your young viewers will love them.

Did you like this article? We blog weekly about topics in social media and recruitment marketing. Click below to subscribe or follow us on Facebook, Twitter, Instagram, or LinkedIn!