In these uncertain times, recruiting can be an intimidating task. Although different areas of the United States are experiencing various levels of the Covid-19 virus, there have been cases in all 50 states, affecting everyone in some way. During this outbreak, many businesses are being asked to shutdown and encourage workers to stay inside. Luckily, some companies can sustain working from home.
But what do the recruiters do? They may need to consider recruiting from home. Again, this may seem intimidating, but don't worry! We had the pleasure of interviewing Emma, a local recruiter whose job is to hire employees remotely. She shared her perspective on how recruiting remotely works for her and her company.
Here's What Emma W. Had to Say:
Q: What industry is your company in, and what kind of remote positions do you offer?

A: I work for MassRealty, a real estate startup. We offer remote "Content Creator" positions.

Q: Why did you choose those positions to be remote?

A: For these roles, we are hiring people who live in the Greater Boston area to create videos about neighborhoods they live in, so we don't need them to come into our office.

Q: How do you conduct job interviews?

A: We first have them submit a sample video so we can see what type of content creator they are and then conduct the interview over the phone.

Q: What qualities do you believe it takes to be a remote worker?

A: You have to be motivated and honest.

Q: What qualities do you believe it takes to be an employer of a remote worker?

A: You have to trust your employees and make sure to give clear assignments.

Q: What do you like best about working with remote employees?

A: It saves money as well as broadens the talent pool.

Q: What do you dislike about working remote employees?

A: You don't get to know them face to face or the ability to work with them in person.

Q: What advice would you give to someone who wants to offer remote positions for their company?

A: Do not hesitate to hire someone just because they want to work remotely. It has been huge for us in saving costs as well as broadening the pool of people we can hire!
We hope Emma's insight helps those of you who are still in the business of recruiting. We at Harger Howe understand the importance of keeping everyone as safe as possible during these difficult times. Please visit the Centers for Disease Control and Prevention website for more information on the Coronavirus.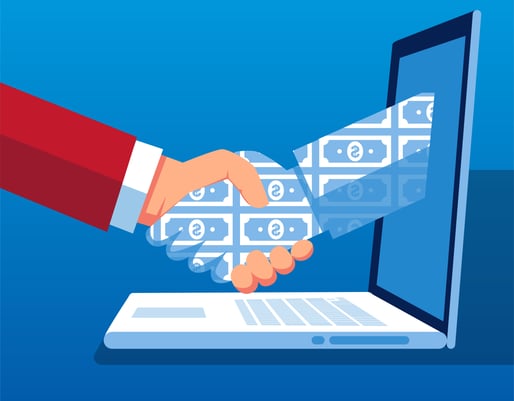 --
If you have a recruitment concern, we can help! Please contact us for recruitment guidance.